Vol.2 No. 5  | May 2017
Inside this issue:
SPJ-DC leaders to participate in National Press Club Summit
Media groups gather for World Press Freedom Day event
From the president's desk
Throw your hat into the ring
Join us June 13 for our Hall of Fame/Dateline Awards dinner
Dateline submissions up this year
Introducing incoming SPJ-DC board members
Renew membership for member rate on dinner tickets
"Obit." highlights the art of the obituary
Washington readies for second news blitz on homelessness
The ethics of looking away
Membership renewal notices sent
Join us for a viewing of All the President's Men
Calendar
Board contact information
Check spjdc.org for updated board contact information after Dateline Awards dinner
SPJ-DC leaders to participate in National Press Club Summit
SPJ-DC leaders will participate in and help lead an upcoming, but as of yet unscheduled, summit about recent violence directed toward journalists.
On May 30, National Press Club Press Freedom Fellow Kathy Kiely released the following statement:
The deteriorating relationship between newsmakers and news reporters is an embarrassment to democracy and a danger to it.

Leading advocates for free speech and the free press want to put an end to this downward spiral.  The National Press Club Journalism Institute, the nonprofit affiliate of the National Press Club, is inviting our colleagues — both those in the press and those who are covered by the press — to join us at a summit on access, security and democracy.

On the agenda: What's the role of the press in a free society? What's the role of public information officers and security officials? What's it like for a public official to be at the focus of press coverage in a 24/7 news cycle? Can we change or improve the rules of engagement to better serve the public and democracy?

We'd like to plan a day that will include a plenary session, a keynote speaker or two and breakout panels, followed by off-the-record socializing in the National Press Club's legendary bar and are eager for input and assistance. If you are interested in being part of the planning process, email kkiely@press.org
SPJ-DC members who are interested in helping with the chapter's role in the summit can contact Kathryn Foxhall at: spjdcchapter@gmail.com.
Media groups gather for World Press Freedom Day
Twenty major international and U.S. media organizations (including SPJ) kicked off World Press Freedom Day on May 3 at the National Press Club, with Kathy Kiely of the NPC Journalism Institute warning that "journalism is under siege."   She and other speakers cited frightening examples from Turkey, India, Russia, China and the Philippines.
Sherif Mansour, who is the Middle East and African program director for the Committee to Protect Journalists, said there is growing evidence overseas of "fake news" being repeated by repressive governments.  And he lamented the fact that during the US election campaign, some candidates made no mention of human rights.
Fellow panelist Delphine Halgand, US Director of Reporters Without Borders, said the international Press Index was released late in April and the US now ranks 43rd for treatment of journalists, with similar deterioration being noted in Canada and the United Kingdom.  In France, during the lead up to its election campaign, Halgand said it was "the first time they have seen as much media bashing." And in the US, she noted "troubles at the border and in small towns in California" are not an uncommon occurrence.  In some areas of the country, editors said they send out reporters with security officers, for their protection.
Jeff Ballou, NPC president and an executive with Al Jazeera, said journalists in the United States are also coming under attack, especially since the November 2016 election.  Dan Shelley, president of the Radio Television Digital News Association, reported that there is "increased vitriol to reporters on the street, just doing their jobs. They are actually seeing 'enemy of the people' (referring to the media) written into documents."  US Journalists have reported an increase in verbal and physical violence, with people throwing objects at them and spitting at them.
 Topics for the three panels for the day included: "Protecting the First Amendment: How Does Press Freedom in the USA Compare to Other Countries?", "The State of Local News Gathering," and "Making Evidence-Based, Unbiased Journalism Economically Sustainable."
One bright spot for the forum was the concept of "Direct Public Offerings," as practiced in smaller papers like Berkeleyside, in Berkeley, California; Mississippi Today, and the Storm Lake (Iowa) Times.
Lance Noble, of Berkeleyside, explained that Direct Public Offerings are a financial option of offering shares in the company directly to the public. Their operation sells "memberships" to the paper, with about 1,200 customers paying $70 a year.  "We allow people to pay for the news," he said.  They are trying to raise $800,000 for capital to invest in the paper, and they are up to $500,000. The small start-up is eight years old, and thriving.
Fred Anklam, a Pulitzer Prize winner, who spent 29 years in Washington journalism, decided it was time to try something else. He headed for Ridgeland, Mississippi, where he began the Mississippi Times. For the venture, he received "serious financial backing" as 'seed money' from the Knight Foundation and the Ford Foundation.  He started an annual fund, with 350 people signing up for as little as $10 a month to support the newspaper, and he hired 10 reporters, who "live all over the state. All of us are evangelists for what we are trying to do." Their goal is nonpartisan, aggressive and informed coverage of state and local government, and things of daily interest to the residents.  His staff includes a full-time sports writer, plus a cultural and a political correspondent.  He also gotten the Walton Foundation to provide support for one full-time reporter.
SPJ-DC attendees included panelist Kathryn Foxhall, recording secretary; Kathleen Burns, chapter president; Andy Schotz, Region 2 director, and new chapter member Ana Pinilla.
For further details on the program, contact Kathy Kiely at: kkiely@press.org or at 202-662-7500.
–Kathleen Burns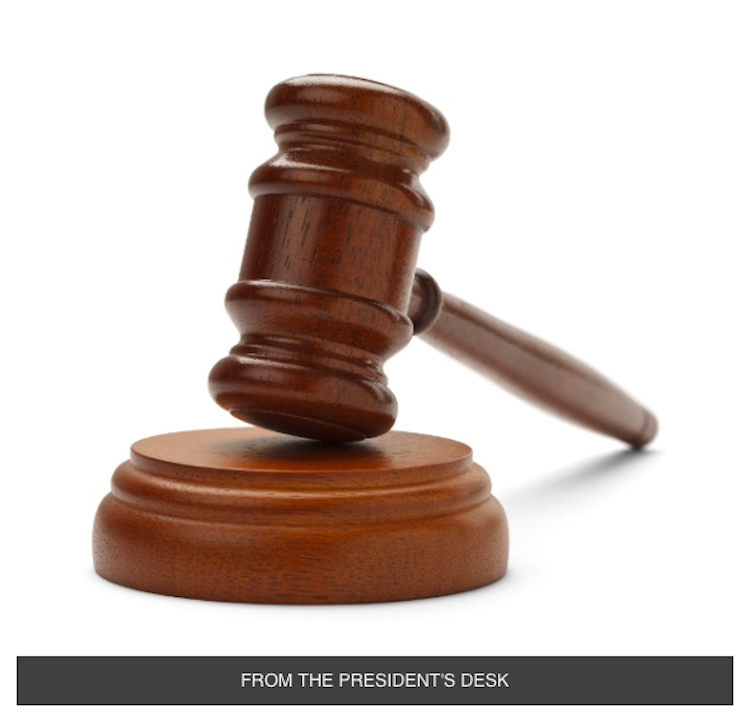 As with Buckingham Palace in London, with its Changing of the Guard ceremony, we in DC SPJ Chapter are getting ready for our own annual ritual, when we celebrate the successful efforts of the 2016-17 chapter board and the local D.C. membership, and also look to the future challenges.
On June 13, we'll swear in our new officers and reaffirm our commitment to the goal of preserving the freedoms of the First Amendment, in a political whirlwind when some perceive the "media as the enemy."
We reject that premise.  We encourage our members, as individuals, to do their job, as they have always done, in an accurate, neutral, fact-based format.  As good citizens, we encourage you to write to your political officials, to get involved in your civic associations, and in the local PTA and other worthwhile community endeavors. Stay aware of the changing dynamics and work for positive change.
And, as members of SPJ, stand with us as we continue the fight for access to public information from our elected officials and their staffs at the local, regional and national levels. On May 2, SPJ joined other major media organizations for World Press Freedom Day, as we work to ensure press freedoms for our colleagues abroad. (see separate story in this issue.)
 Like Janus, the two-headed god from Roman mythology, I look back on my past involvement with SPJ and to the future for my continuing SPJ work.
A few years after I finished graduate school, I first signed up for SPJ and have been a member ever since, including two separate terms as president. And SPJ and the Quill followed me overseas to Australia, where I served for five years as a foreign correspondent.
Like many other professional and academic organizations of an earlier era, SPJ did not initially allow women to join as members. Happily, the exclusion of women eventually ended for SPJ and for most other professional organizations.
In time, I was elected president of the D.C. Chapter, as the 2nd woman to serve in that office, following the memorable leadership of Betsy Ashton, a well-known area broadcaster. That year, D.C. also hosted a national SPJ convention—which is a massive undertaking for logistics, fundraising and lining up the speakers and events. The aim is always to at least break even, but DC Chapter enjoyed a $10,000 profit—which was good news to us all.
In June, I will complete a busy second term as president, plus the three previous years when I served as vice president and program chair. I will pass on the gavel to my successor, Jonathan Make.
But I still retain "a seat as the table" and will serve SPJ-DC as the immediate past president.  One of the major tasks of this office is to orchestrate the annual Hall of Fame dinner, and for that I have an able mentor in Julie Asher, who served 3 terms as chapter president and this year as immediate past president.
Reflecting on a very busy year as chapter president, the song that echoes in my head is:
   "I've Had the Time of My Life,

   No I've never felt like this before

   Yes, I swear it's the truth

   And I owe it all to you!"
 Yes, it has been a very good year.  Our treasury is in excellent shape and is operating in the black, due to the rigorous efforts of Amy Fickling, who is stepping down after nine years as treasurer and moving to the corresponding secretary position.  The chapter and its financial dealings got a clean review from our annual financial assessment, and we thank the members of the Auditing Committee: Dr. Maurine Beasley, Jim Schoonmaker and Hank Wieland.
We had a smooth and inclusive nominating process and we thank the hard-working members of that Committee who recruited and vetted candidates for our offices. We appreciate the efforts of Stephenie Overman, Toni Coleman and Karen Bune. (Nominating Committee Report).
Thanks to Joyce Wang, contest coordinator, and Region 2 Director Andy Schotz, our entries for the local Dateline Awards soared by 45 percent. This reflects increased efforts to get the contest online, including payment options, and wider publicity for the event.  We thank our recording secretary Kathryn Foxhall for her efforts to use the Hudson's Media Directory and a software program, Meltwater, to expand our potential audience reach. (Link to graph on Dateline Awards) And when our membership numbers temporarily slumped, Kathryn and Amy did a major membership renewal drive and our numbers bounced back.
As we move toward the Hall of Fame dinner events, we offer loud applause to Julie Asher, the dean of details in planning the program, and to Ann Augherton, for shepherding the printed program.  Thanks also go to Eric Falquero, who has overseen the reservations and has worked closely with Steve Taylor, who, for 11 years, has organized the selection of the Hall of Fame honorees, along with the Distinguished Service Award winner.
On June 13, the SDX Foundation of Washington, D.C. will award $25,000 in scholarships to six area students. We thank the members of the D.C. SDX Foundation's scholarship efforts for seeking out candidates, interviewing them and selecting the winners.  This team is headed by Reggie Stuart.   
With programs and events, we ran the gamut, with panels discussing "Solutions Journalism,"  "Cops and Cameras," "Anonymous Sources in the News," "Are the Media Being Trumped?" and  "New-Media Journalists Discuss Presidential Politics."  We thank Alice Ollstein, Eric Falquero and Jonathan Make for organizing these events.  Our SPJ program calendar also featured two individual standouts, with Washington Post media critic Margaret Sullivan and LA Times congressional correspondent Sarah Wire. I had lined up both as speakers shortly after my presidency started and both were terrific speakers.
Our taskmaster for the year in creating a timely, professional and readable newsletter each month deserves applause—and a gold star— for her tireless efforts. Elizabeth Grisham enforced the deadlines, massaged the copy and turned out an informative product.
We are grateful to Jim Asendio and to April Bethea for their willingness to step up for our board and fill two short-term director vacancies when the incumbents had to leave their posts earlier than expected. We welcome the fresh ideas, diverse perspectives and willingness to lend a hand when needed that they brought to our board.
April also teamed up with Amy in overseeing a job we had all dodged for years—-overhauling the Bylaws and the Constitution for the chapter. We are in the home stretch of a year-long process and we hope to send the new draft to the members this summer for a vote.
I am very grateful for the opportunity to lead this diverse, inclusive and very active SPJ chapter, with DC ranking 3rd in size among the 50 professional chapters.  Regardless of your career path, your interests or your age group, we welcome you to our ranks.  We value the loyalty of our members throughout the years and cite the incredible longevity of one member in particular—-E. Bruce Harrison, who joined SPJ 65 years ago! We appreciate each and every one of you mailing in your annual dues.  And we look forward to awarding you a Longevity Pin from National SPJ for the various years of membership they commemorated.
As my term ends, I am happy that one goal I targeted in my 2016 campaign promises is nearing fruition.  As a former foreign correspondent myself, I wanted to help create for the chapter a Foreign Press Liaison Committee.  And we are moving towards that target. Last summer, Alice Ollstein and I hosted a delegation of visiting journalists from mainland China, and in May 2017, the State Department invited SPJ to do a briefing of Mr. Jose Maria Suarez De Lezo Herreros De Tejada. Based in Madrid, he is the digital manager for the Spanish Association or Press Editors. I was joined by Ana Pinilla, a new SPJ-DC member and a bilingual media expert.
We hope to line up more such exchanges. Veronica Hall of the State Department's Foreign Press Center notes that they have more than 1,000 credentialed journalists working in the D.C. area. If you work for the foreign media, or speak another language, or if you have any interest in working on this SPJ project, please contact me:  burnskathy1036@gmail.com. We welcome your ideas and your participation.
Again, my thanks to you all for giving me "The Time of My Life!"
–Kathleen Burns
Throw your hat into the ring!
We congratulate our three SPJ DC Board Directors, as they move up the chapter ladder and assume new positions on June 13.  This includes: Alice Ollstein, who will become vice president and program chair; Eric Falquero, who will become treasurer; and Elizabeth Grisham, who will become recording secretary.
This creates three opportunities for any SPJ DC member who would like to run for a directorship.  In order to serve on the board, a candidate must be a member of both the National and Local SPJ organizations. You can also recommend these vacancies to your colleagues and friends.
If you are interested in applying for one of these vacancies, send your resume and a short statement of your interest in the position.  Send it to the chapter's email: spjdcchapter@gmail.com.
Deadline for submission is June 13.  The board will consider the applications and vote on the appointments at its June meeting.  New board members will serve until the next chapter board takes office in June 2018. For any questions, contact chapter president at burnskathy1036@gmail.com
Join us June 13 for our Hall of Fame/Dateline Awards dinner
ABC News Chief Global Affairs Correspondent Martha Raddatz, Washington Post columnist Gene Weingarten and RealClearPolitics White House correspondent Alexis Simendinger will be inducted as members of the Hall of Fame of the D.C. Pro Chapter, Society of Professional Journalists, June 13, 2017.
The criterion for membership in the Hall of Fame is simply this: strong journalism over at least 25 years in Washington.
The three inductees will speak at the chapter's annual Dateline Awards dinner in the ballroom of the National Press Club, 529 14th St. NW, Washington, D.C. Cocktails begin at 6:00 p.m., with dinner at 7:00 p.m.
On the same evening, the D.C. chapter's 2017 Distinguished Service Award will be presented to Lucy Dalglish, dean of the Philip Merrill College of Journalism at the University of Maryland. Dean Dalglish also will speak.
ABC's Martha Raddatz has made multiple reporting trips to the wars in Iraq and Afghanistan, and to the 1990s conflict in Bosnia. She reported exclusive details on the raid that killed Osama Bin Laden, and filed from Navy aircraft carriers during bombing missions against ISIS. She has hosted or co-hosted vice presidential and presidential debates, including the second Trump-Clinton face-off last year. Raddatz is co-anchor of This Week with George Stephanopoulos. She was ABC News White House correspondent during George W. Bush's second term.
Gene Weingarten, perhaps best known for writing the nationally syndicated humor column "Below the Beltway" for The Washington Post Magazine, also co-writes the daily comic strip "Barney & Clyde." Weingarten is the only person to win the Pulitzer Prize for Feature Writing twice: for "Pearls Before Breakfast," about classical violinist Joshua Bell playing in a Metro station before unheeding commuters; and for "Fatal Distraction," a shattering account of parents who accidentally kill their children by forgetting them in cars.
White House correspondent Alexis Simendinger is covering her fifth president, now for the influential website and poll aggregator RealClearPolitics. She previously reported on the White House, Congress and national affairs for National Journal and, before that, for the news and information publisher BNA. In 2008 during the George W. Bush administration, she won the Aldo Beckman award for sustained excellence in White House coverage, administered by the White House Correspondents Association. Simendinger is a regular panelist on PBS's Washington Week.
Lucy Dalglish began her career as a reporter for the Grand Forks Herald in North Dakota. After law school, she worked as a media attorney and then became executive director of the Reporters Committee for Freedom of the Press, which provides free legal support and advocacy to protect the First Amendment and freedom of information rights of journalists. After a dozen years as a national spokeswoman on those issues, she became dean of the 600-student Philip Merrill College of Journalism in 2012.
Also at the June 13 dinner, SPJ's D.C. Pro Chapter will present its annual Dateline Awards for excellence in local journalism and swear in its newly elected board members.
Tickets for the dinner are now available for $100 for SPJ-DC Chapter members and $120 for non-chapter members. Prices will rise to $125 on June 1.
Contact dinner co-chair Julie Asher — spjdcchapter@gmail.com (ATTN: Julie Asher) or at 240-460-6612 — if you have ticketing questions or to make reservations.
News contact: Steve Taylor:  juxta747@gmail.com or 571-355-2536.
Significant jump in Dateline submissions for 2017
Congratulations to the winners and finalists of the annual Dateline Awards, which honor local journalists in a wide variety of categories.  Winners will pick up their awards on June 13 at the annual Hall of Fame Dinner held at the National Press Club.
Joyce Wang, chapter coordinator for the awards, noted that the number of entries increased by 45 percent in 2017.  She credited the upswing to an "extensive outreach leveraging chapter email distribution list," as well as to using Hudson's Media Directory and Meltwater email listings.  Wang said  increased marketing efforts across various social media platforms also improved visibility and attracted new entrants.
Another factor that may have helped drive the increase is that the chapter switched to online submissions as well as online payments for the entry fees.
The major categories included Audio and Daily Reporting and Writing as well as Special Awards.  Among the Subcategories were prizes for: Opinion/Editorial Writing, community services coverage, investigative reporting, columns, breaking news, podcasts, features and political affairs report.
Winners will be announced at the June 13 dinner, and the press release listing all finalists and winning entries in each category will be posted on the chapter website at www.spjdc.org that night.
Introducing incoming SPJ-DC board members
Congratulations to our new board of directors: Jonathan Make, president; Alice Ollstein, vice president; Eric Falquero, treasurer; Amy Fickling, corresponding secretary; and Elizabeth Grisham, recording secretary. Elected to two-year terms as board of directors are: Kathryn Foxhall; April Bethea, and Dee Ann Divis.
They'll join Kathy Burns, who will become immediate past president. The new board will be sworn in June 13 before our annual Hall of Fame/Dateline Awards dinner.
Renew Chapter Dues for Member Rate on Dateline Dinner Tickets
You'll want to make sure you are current on your D.C. Pro Chapter dues to take advantage of the chapter member benefit of reduced prices on event registrations — in particular, the Dateline Awards and Hall of Fame dinner at the National Press Club on June 13.
Is your SPJ-DC Pro Chapter membership up-to-date? According to the chapter bylaws, a chapter member in good standing is current on national SPJ ($75 per year) and DC Pro ($25 per year) dues.
If you're already current on your national dues, the difference in pricing for members and non-members for the dinner is about the cost of a whole year of membership in the chapter. Now's a good time to either join the DC Pro Chapter or renew your membership. Don't forget: $8.50 of your annual dues is donated to the chapter's SDX Foundation, which awards scholarships to undergraduates at area colleges and universities who aspire to careers in journalism.
To renew your membership and pay your dues online, visit: https://www.spj.org/joinapp-quick.asp
Be sure to indicate Washington, D.C., Pro Chapter and $25 annual dues, in addition to your national dues (there's a discount on national dues if you pay for three years at one time).
You won't want to miss out on the Dateline Awards and Hall of Fame dinner this year, at a great membership rate. We've held the Hall of Fame inductions in a dinner format for many years, and the National Press Club Ballroom has been the location for most of those years. Some ideas have bubbled up to try an alternate format to appeal to more people's schedules, so if the semi-formal setting of an evening starting with cocktails, followed by a celebration of great journalism over dinner and dessert appeals to you, don't miss this year's traditional annual journalism showcase event with long-time Washington journalists, Dateline Awards winners announced and introduction of this year's recipients of the annual SDX Foundation of Washington, D.C. journalism scholarships.
–Amy Fickling
"Obit." Makes You Appreciate What It Takes to Write an Obituary
This story originally appeared here.
The recently released documentary "Obit." (the period is part of the film's title) makes it easy to appreciate the work that obituary writers undertake, no matter how brief the obit or how obscure the subject. Focusing on the obituary staff of The New York Times, the approximately 90-minute film shows the lengths they go to to confirm details, find anecdotes and overall make their obituaries lively.
The Society of Professional Journalists D.C. Pro Chapter on Friday evening, May 12, attended the opening of this film at the E Street Cinema in downtown Washington. Introducing the film and answering questions at the end was Bruce Weber, one of the obit writers in the movie.
Much research goes into these obits, we learn. Staff frequently access the print archives of The New York Times (itself the subject of a recent brief story in the newspaper's recently added daily section explaining the paper itself) for background on their subjects. And the film spends some time in the archives with its one remaining records custodian, Jeff Roth. It's quite enjoyable to follow him around and listen to him reflect on the history of the clips morgue.
One point made frequently in the documentary is that obituaries are not primarily about death. Rather, as we were reminded time and time again, they are about the lives their subjects lived. It's a final chance to revisit the person's life before he or she becomes history.
For that reason, there is intense pressure for accuracy on the obituary writers. We hear a lot about how much they worry about getting even the smallest fact wrong. We see in the movie that Weber at one point has to make a correction because he got wrong the political affiliation of a family member who predeceased the subject of the obit. Always better in these instances to put in fewer facts, he says only somewhat jokingly.
One surprise, at least to this viewer, was the size of the Times' obit desk. There are several editors, including for photos, at least one staff assistant, probably a dozen or maybe more writers, etc. Just like any other newspaper department, they have their own planning meetings and even participate in the newspaper's overall page 1 meeting.
In the Q&A after "Obit." was shown, Weber reflected on why he joined the obituaries staff (he didn't want to cover retail or basketball, the only other beats available to him when he had returned to The Times from writing a book), on some of the fun obituaries (Yogi Berra) and a little bit on the state of the media industry overall. To no surprise, he noted that there are fewer obituary writers at major newspapers. In response to our question about staffing sizes in the industry, he noted that the Los Angeles Times had eliminated its obituary desk, while other papers were writing fewer obits. The Times and The Washington Post seemed to be the few exceptions among major papers.
A significant theme throughout the movie was the ongoing yet slow diversification of the obituary pages' subjects. The vast preponderance of the subjects are white and male. This is slowly changing, as widely known members of more recent generations who die are less likely to be white men. Weber (and others in the movie) see the institutional bias toward that one group slowly ebbing. The "sense of what is newsworthy is expanding on the desk," he said in Q&A (read about his comments here).
   –Jonathan Make
Washington prepares for its second collaborative news blitz on homelessness
 
Inspired by San Francisco's now award-winning 88-outlet reporting project on homelessness — local and locally-based national media are joining together to produce a series of coordinated stories investigating the D.C. homeless crisis and its solutions.
My newspaper, along with 5 other outlets to-date, have signed on for this year's effort. Three others are working to finalize their official partnership and I hope that is just beginning.
Our nation's capital boasts the highest rate of homelessness in the United States and an average of 50 people are known to die while homeless each year in the D.C. area. During 2016, cities across the country declared states of emergency to address their local quandaries. While in recent years, local and federal government has been narrowing the definitions of who their emergency response systems serve in order to improve performance — acknowledging that they cannot help everyone afflicted with America's poverty.
D.C. journalists are coordinating to uncover what's working, what's not, where funding is being spent effectively, and where political will is a barrier. Please urge your employers, your colleagues and your daily news sources to help lead this initiative.
Seek solutions and report them. http://dcHomelessCrisis.press
Sincerely,
Eric Falquero
Board Member, D.C. Society of Professional Journalists
Editor, Street Sense | eric@streetsense.org | 202-347-2006 x 13
The Ethics of Looking Away
This piece originally appeared in the SPJ Ethics Committee blog.
Pretend for a moment that a building inspector is assigned to inspect a building. He tells the facility's management. The very helpful building manager escorts him into one room that has been carefully arranged beforehand. The manager stays with the inspector as he inspects that pre-arranged room. Then he escorts him out of the facility. They part on great terms and the inspector writes a report accurately describing what he has seen. But, as is customary, he says nothing about being blocked from seeing any other part of the facility or about the manager escorting him at every step.
What do you call that, other than astounding? Can it be anything but corruption? Doesn't it go beyond being horribly dangerous to all but ensuring public harm?
But aren't those controls parallel to what journalists do when they always or almost always go through public information officers or other management to get a comment or interview someone, whether at a government office, a business, nonprofit or other entity? And don't those similarities hold true whether journalists do it voluntarily or involuntarily?
What about all those other "rooms" — or the people who are prohibited from talking or prohibited from talking without PIO oversight?  Don't such controls almost guarantee the story will be skewed (or partially skewed) in the way management wishes? What would members of the public think if they understood how such journalistic "inspections" work?
And then, when the building later burns down due to faulty wiring –or, say, the Veterans' Administration is found to have all kinds of problems–aren't those highly controlled "inspections," by an inspector or journalist, a basic and foreseeable part of the dysfunction?
Aren't journalists arbitrarily waiving the public's right to understand how government and other institutions are working?
The Society of Professional Journalists has taken an historic step over the last several years in leading other journalism groups in saying these controls through public information officers or others are wrong and dangerous.
It may be time to look closely at what working under these restrictions does to the ethics of journalism itself.
The SPJ Code of Ethics says journalists should, "Take responsibility for the accuracy of their work." Reporting that's accurate but misleading due to the controls of the powerful represents poor accuracy indeed.
The code also says, "Verify information before releasing it."  Please take it from some veteran reporters: when staff people can't talk without the oversight done for the bosses, some among them might very well be able to blow your story out of the water.
Indeed, the best guess is always that if you were able to talk to several people fluidly, without the controls, the story would be different and better.
The SPJ code says, "Avoid conflicts of interest, real or perceived."  But the PIO controls are constructed of conflicts of interest. People in management who want to maintain a good image, their jobs and their agenda use the PIO controls to manage what the public is allowed to hear. Reporters are conflicted by the fact they can have their access cut off if they don't submit to the controls or they otherwise do or write the wrong thing.
How could people not perceive conflict of interest, if we told them about the controls? Actually, the process would look to many people like public relations being sold as journalism.
For the journalists who don't want to fight these intense restrictions, the reasons generally come in two categories. The first is, "We can't do anything about them."
One thing to consider there is that we can't do anything about them probably because journalists keep saying we can't do anything about them.
But more basically: what kind of journalistic ethics is that? Massive systems are constructed to control what the public hears—a hazard to the public, one might say—and journalists decide it's best not to talk about it?
The second reason journalists give for not fighting these controls is that "good" reporters get the story anyway.
Notice, first off, that it is just not happening very often. Many stories are initiated by the offices or agencies themselves and there is little more in the news coverage than what the officials say and (maybe) some outside opinion. How is it possible there is nothing happening other what the centers of power announce?
But also, how can journalists ethically assume they have the whole story when millions of people are specifically silenced?
Those many, many closed doors behind PIO controls are in government, schools, universities, police forces and elsewhere, across the culture, as we know from surveys sponsored by SPJ and done by Carolyn Carlson for Kennesaw State University.
They regularly conceal much education and perspective that journalists need. But given the vast numbers of those doors, some of them also hide some of the most astoundingly evil things in our society. Think, for instance, about the institutions that hid child abuse for years and, then, about the rules against school personnel talking to reporters.
Kathryn Foxhall is a member of the Society of Professional Journalists' Freedom of Information Committee and the SPJ-DC recording secretary.
Membership renewal notices sent
DC Pro Chapter sent out membership renewal requests in May to about 35 people who are due to pay dues or will be shortly.
The email noted the numerous benefits and programs the chapter sponsors and stated, "Your renewal makes you part of the chapter's signature initiative: advocating for transparency in government so we can report accurately and fairly and serve the public's right to know."
It stressed, "It's strength in numbers as media are increasingly under fire by those who would rather not be covered by the press."
Members can renew national and chapter membership at www.spj.org/joinapp-quick.asp. Or download a membership form at www.spj.org.
Persons must be members of the national SPJ to be members of any local chapter.
–Kathryn Foxhall
Watch "All the President's Men" with SPJ-DC & JAWS
Join members of SPJ-DC and JAWS on July 5 for a picnic and free outdoor screening of the classic film All The President's Men—a testament to the power of investigative reporting!  
Location: Storey Park (1005 First St., NE), very close to either the NoMa/Gallaudet Metro or Union Station
The site opens at 7 p.m. and the movie starts when the sun goes down (8:45ish). Arrive as early as you can, because it fills up fast and it will be nice to sit together. More details here: http://www.nomabid.org/noma-summer-screen/
Please bring some food or drink to share, and a blanket if you are able. There will also be food and drinks for sale.
With so many comparisons being made right now between our current political scandals and Watergate—the subject of this movie—this will make for a thought provoking screening and discussion.
If you plan to attend, please RSVP to spjdcchapter@gmail.com ATTN: Alice Ollstein.
–Alice Ollstein
Calendar of events
June 9
Deadline for reserving tickets for the June 23 Sigma Delta Chi Awards presentation at the National Press Club.
June 13
SPJ-DC Hall of Fame Dinner at National Press Club. Cocktails at 6 p.m. and dinner at 7 p.m. The chapter will honor 3 outstanding journalists plus the Distinguished Service Award winner; 6 scholarship winners; and award recipients for the local Dateline media competition. For information: ericfalquero@gmail.com
June 20
Freelance committee luncheon 12:00 p.m. at the National Press Club. RSVP to Stephenie Overman: saoverman@gmail.com
July 5
JAWS/SPJ-DC Outdoor Screening of All the President's Men Site opens at 7:00 p.m. Movie starts at sundown. More details here: http://bit.ly/1pgvAI1
July 29
SPJ-DC outing to see the Washington Nationals play the Colorado Rockies at 7:05 p.m. Reserve a spot in advance by contacting Bill McCloskey at: bmcclos325@aol.com or 301-652-7583. The ticket price is expected to be determined by June 30, but will be no more than $26 for a seat in the gallery level (300 series of sections).  Once the price is known send a check made out to SPJ-DC to Bill McCloskey, 4709 Overbrook Road, Bethesda, MD 20816-3029. Deadline for payment is July 15.
SPJ-DC Leadership
Vice President & Program Chair: Jonathan Make
Treasurer: Amy Fickling
Recording Secretary: Kathryn Foxhall
Immediate Past President: Julie Asher
Directors
Ex-Officio
Sue Kopen Katcef – SPJ Vice President for Campus Chapter Affairs
Andy Schotz – SPJ Region 2 Director
Other Officials of Note
Stephenie Overman – Freelance group chair
Joe Starrs – Local student liaison committee chair
Steve Taylor – HOF nominations committee chair
See spjdc.org for an updated list of chapter officials after the Dateline Awards dinner.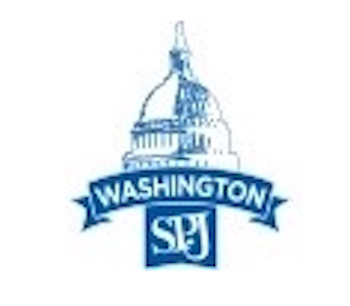 Deadline for submitting copy for next newsletter is June 15.
Send copy to Newsletter Editor: Elizabeth Grisham.