Vol. 2, Issue 4
Inside this issue:
From the president's desk
Chapter elections are underway. Meet the candidates.
SPJ Hall of Fame/Dateline Awards information with HOF/DSA names
2017 SDX scholarship winners
Renew your membership for member rate for Dateline dinner
Panel discusses ethics of using anonymous sources
Call for judges for Dateline Award entries
Region 2 conference recap with link to Mark of Excellence results
Board member contact information
Next newsletter copy deadline
From the president's desk
We are ready to leave the cold winter behind and to savor the newness and vitality of spring. Our chapter is embracing that momentum on several fronts.
Lynn Walsh, national SPJ president, recently was in Washington, D.C., and made time to attend our SPJ program at the New York Times on dealing with anonymous sources in reporting the news.
This is a crucial effort in an era when the current White House administration portrays "the media as the enemy" and claims it is a purveyor of "false news."  It his heartening to see The New York Times and The Washington Post assigning two and three reporters to provide in-depth and substantive coverage for stories, with team reporting.
The downside is that when three reporters cover a single story, there are several equally worthwhile stories that are left uncovered.  On an hourly basis, the media is giving coverage to often unsubstantiated comments from President Trump, his family, his staff, his Cabinet and his officials. And we, the public, are missing out on reading other important local, regional, and national stories. On the international level, US news coverage abounds in conflicts, wars, economic upheavals and turbulent elections.  We are missing out on some needed analysis as well as coverage of cooperative efforts between the US and foreign countries.
In her later remarks, Walsh said that SPJ's celebration of Ethics Week (from April 24 to April 28) will offer a "big surprise" when the organization's efforts are unveiled in a special event to be held at Times Square in New York City.
Walsh wants us in Washington to also be involved at the local level.  "Please, as a chapter and as Washington D.C. Journalists, join us in sharing how you practice ethical journalism. We will be using the #PressForEthics hashtag on social media, but we also encourage you to create videos on Facebook, etc. to show your users/viewers/readers/listeners what you do behind the scenes to produce ethical journalism."
She also announced that the new SPJ Supporters Category for membership, approved at the September 2016 national convention, is thriving.  "We, at National (SPJ), see this as a successful start. We consistently see the number of individuals joining as supporters growing. Without any clear push for it, or specific programming for it yet, we see this as a good sign and something that will continue. We are very happy that the overall membership supported this idea and we are looking forward to continuing to develop the category into something more members of the public want to be part of." Chrystal Parvin, National SPJ membership official, confirmed that the new category already has 120 non-voting members.
We commend our colleagues at both The New York Times and at The Washington Post who won Pulitzer Prizes in April for outstanding journalistic work.   We also applaud the April 16 column by Washington Post media critic Margaret Sullivan who praised the energetic and "shoe-leather reporting" by the smaller papers who captured Pulitzer Prizes as well, including the Charleston Gazette-Mail of West Virginia, won by reporter Eric Eyre, for his tough look at the US opioid epidemic. He focused on Kermit, WV, with a population of only 392 people. A single pharmacy in poor and rural Mingo County recorded 9 million of these highly addictive and potentially lethal drugs going to one local pharmacy.  This county has the 4th highest prescription opioid death rate of any county in the US.
Sullivan lamented the plummeting numbers of reporters who do the tough investigative work, especially in newspapers. She said that in only 15 years, "American newspaper companies slashed their workforces by more than half, from 412,000 employees in 2001, to 174,000 in 2016."
She cited remarks from Dan Kennedy of Northeastern University (made before the Pulitzer announcements) that "some 85% of accountability journalism is produced by newspapers" and "regional and local newspapers have been decimated."
Sullivan also referred to a recent study by the Center for Public Integrity that lamented that "across the country, state lawmakers and agency officials operate with glaring conflicts of interest and engage in brazenly cozy relationships with lobbyists."
Ending on an optimistic note, Sullivan quoted Roy Peter Clark, writing on the state of the newspaper industry: "An industry that is dying is still alive!"  And we are benefitting from those efforts.
Locally, let me close my column with SPJ-DC chapter news.
Mark your calendar for the June 13 Hall of Fame Dinner at the National Press Club.  Honorees will include ABC News Chief Global Affairs Correspondent Martha Raddatz, columnist Gene Weingarten of The Washington Post  and RealClearPolitics White House correspondent Alexis Simendinger. (see full details elsewhere in the newsletter).  Save money with the Early Bird ticket rates for members. We'll also recognize the six awardees for the 2017-18 academic year of the SDX Foundation of Washington's journalism scholarships worth a total of $25,000. And we'll present awards to those who have won coveted acclaim in the Dateline media competition.  Don't miss this fun evening, which is also great for professional networking and making new job contacts.
On a more immediate note: we need you as an SPJ DC chapter member to cast your vote as part of our annual online election.  You should have received an email ballot on April 15 and it is due back by 5 p.m. on May 1.  If you did not receive your ballot, please contact our Recording Secretary Kathryn Foxhall at kfoxhall@verizon.net or at 202-417-4572.
We have an energetic, enthusiastic and lively group of candidates. Read up on our biographies at: http://spjdc.org/2017/04/spj.dc-election-information.  Be sure to vote!
–Kathleen Burns
Chapter elections are underway. Meet the candidates.
Voting is underway to select officers for the upcoming year and to fill three board of directors seats. Meet the candidates who are running for office.
Chapter members should have received an email ballot on April 15, which is due on May 1. If you did not receive your ballot, contact Recording Secretary Kathryn Foxhall at kfoxhall@verizon.net or at 202-417-4572.
President – Kathleen Burns
In the 2017 elections for SPJ-DC chapter president, I ask for your vote and your ongoing support, as our organization continues to be a relevant force in today's challenging news environment.
As the chapter's incumbent president, I am committed to the organization's ethical and journalistic standards in an environment that portrays the "media as the enemy." We are 7,000 professional and student SPJ members who support the First Amendment, free speech and independent reporting. The DC chapter is in the forefront of that effort, and is 3rd in numbers among the 50 national chapters.
Here are 3 reasons why I am asking for your vote for president:
As program chair for 3 years, I organized 20 varied events, in partnership with the NY Times, The Washington Post, Al Jazeera, NPR, Bloomberg News, VOA, New Yorker and The Hill cartoonists, and Mother Jones magazine. As Chapter President this year, I organized the Media Law Day for freelancers; I lined up Washington Post media critic Margaret Sullivan and LA Times congressional reporter Sarah Wire to address SPJ; and I planned the "Kicked Off the New Year" brunch at Clyde's to honor long-time SPJ members. On the fun side, we've had networking media mixers, trips to Nationals ball park and to the Kennedy Center.
As a long-time SPJ member, and as an experienced chapter officer, I've had the opportunity to hone skills essential to running an effective organization. I've judged SPJ national and local media contests; revamped committees; written for the chapter newsletter; and supported student SPJ efforts. Our chapter's books are in the black, and our membership is on the upswing. In 2016, I was honored by Alexandria's Salute to Women with its "Making A Difference Award." In addition to SPJ, I am also an active member of the Journalism and Women's Symposium.
Like SPJ, I represent an involvement in diverse journalistic endeavors throughout my career. I was a foreign correspondent for BNA in Australia; a bureau chief for Fairchild News in Detroit; a UPI reporter at Treasury in DC; and a reporter, theater critic, sportswriter for the Chicago Tribune and a proud member of the prize-winning team that investigated voter fraud. On the academic side, I have taught at 5 US universities and overseas. Since 2009, I have served as a lecturer at George Mason University and as a student mentor. This year, I will be a guest speaker at 2 international academic conferences.
President – Jonathan Make
I'm Jonathan Make, current SPJ DC vice president, and I seek your vote for president.
What I stand for, backed by a consistent track record on this board for a few years, is: Transparency, effectiveness and inclusiveness. We have an excellent board filled with young and older members alike (I'm about halfway in-between age-wise), and I pledge to continue encouraging chapter members to organize and attend SPJ DC's many events, educate the public about what journalists do and why it's important, and promote journalism ethics.
I've helped to arrange through a team approach many successful SPJ DC programs. They include a series of panels on the media and the presidency, held at local venues including The Washington Post (http://bit.ly/2mLlLpW). I've helped organize events on other issues like drones and privacy, and local news. I often write stories for the SPJ DC newsletter about these events, and take photographs. I help publicize chapter events through journalism schools, other associations of journalists and other means including the media (such as http://wapo.st/2nqH1Qe).
I judge local and national SPJ and other journalism awards every year, help mentor local news interns through a program organized by fellow board member Eric Falquero, and frequently attend and cover as a journalist news-media events. I submit award entries into various journalism contests on behalf of my newsroom, which has won SPJ national's top public-service journalism award. In other spheres, I regularly volunteer at my son's local public school and at religious congregations, and I am on a local alumni committee of Reed College, (a committee where I served as president for a single year; something I hope to do here, too).
By day, I am executive editor of newsletter publishing company Warren Communications News, with titles including Communications Daily. Past employers include Bloomberg News. You can follow me at https://twitter.com/makejdm and at https://medium.com/@makejdm. Email: press@warren-news.com
Vice President – Alice Ollstein
Alice Ollstein is a reporter at Talking Points Memo, where she covers Congress and specializes in health care policy and voting rights. She graduated from Oberlin College in 2010 and has been reporting in DC ever since, covering the Supreme Court, Congress and presidential elections for TV, radio, print, and online outlets. Her work has aired on Free Speech Radio News, All Things Considered, Channel News Asia, and Telesur, and her writing has been published by The Atlantic, La Opinión, and ThinkProgress. She has been invited to speak on and moderate panels organized by Politicon, SPJ, the Journalism and Women Symposium, and Oberlin College. Alice grew up in Santa Monica, California and began working for local newspapers in her early teens.
Having served for a year on DC Pro board as an at-large director, and having benefited immensely from the camaraderie, professional development, and networking SPJ has to offer, I want to step into a leadership role that will help me give back to the journalism community.
As the Vice President of SPJ's board, I want to learn from my more seasoned colleagues, and join with them to address the most pressing questions facing our industry: how can we restore public trust in the media? How can outlets achieve sustainable funding? What is the future of investigative journalism? How can we best hold the powerful accountable?
I believe as a younger reporter I have brought to the board a fresh perspective and new energy. Over the past year I have organized many well-attended events that are accessible to student journalists and young professionals: including a panel about covering the 2016 election and a roundtable at the New York Times on the ethical minefield of using anonymous sources. In the future, I want to think of ways the chapter can use our considerable financial resources to benefit struggling journalists in the area.
It would be an honor to continue working with an organization as important as the SPJ, whose work on media ethics and press freedom is more important now than ever.
Corresponding Secretary – Amy Fickling
I have been active in the Washington, D.C., chapter for many years while working as a reporter and/or editor at a variety of media outlets in the metropolitan area, including as assistant news editor at the McClatchy-Tribune News Service when it closed in 2014. Currently a copy editor for Warren Communications News, I stand ready to continue to serve the organization, which has been a cornerstone of my career through its encouraging of high professional standards and the relationships with fellow journalists it fosters.
In the current political environment in Washington, with the media being part of the story with the new administration, it is time to make sure those in our profession are up to speed on their ethics and up to doing their jobs well, in the face of so much negativity. I'm running for corresponding secretary to help SPJ DC Pro keep up with our current chapter membership in ways we haven't in the recent past, and to be here as moral support for our membership, also encouraging more journalists to join our organization.
Having been chapter president and a two-term national SPJ board member — as Region 2 director — after moving "up the ladder" in the chapter from recording secretary and Dateline editor positions, I stepped aside from officer positions for a few years to give others their turn at leadership roles. After returning to the board, I have been treasurer for several years. I've also served on the chapter's (and for a time, on national SPJ's) SDX Foundation for a number of years, currently as vice president. It is the chapter's education arm, providing scholarships to undergraduate journalism students at area colleges.
My time as treasurer was not spent merely submitting monthly treasurer's reports. In recent years my efforts have put in place many of the financial best practices recommended by the national organization, shaped to fit our circumstances locally.
This year, as the board has reviewed the chapter bylaws for possible revisions, I have shepherded the proposed language document as we move toward a final version of the proposals, using my knowledge and experience from having served on the national SPJ Bylaws Committee for a number of years.
Now I will apply my talent and energy toward growing our chapter membership and making sure we communicate with members, the public and the journalism community effectively.

Recording Secretary – Elizabeth Grisham
I am currently a director on the SPJ-DC chapter board. I serve as webmaster of the chapter website and as editor of the chapter newsletter. I also send many of the chapter Eventbrite notifications and reminders.
As a history student (B.A. 2002, M.A. 2012—George Mason University) and a communication student (B.A. 2013, M.A. 2015—George Mason University) I gained experience as a transcriptionist and learned the importance of keeping good records. I am also an efficient typist. I enjoy contributing to the chapter and am excited about continuing my service as recording secretary.
Outside of SPJ, I am a freelance science writer and am working with an engineering professor at George Mason University to write a history of engineering in India.
Treasurer – Eric Falquero
I'm committed to healthy growth of our chapter and am running for Treasurer because financial transparency and maintenance supports everything that we do. Clear and concise reports allow the rest of the board to operate without worry and our budget speaks to our priorities. As part of my vision for growing this position, I propose outsourcing some of our accounting services —which I see as stabilizing our legal responsibilities as new treasurers are elected throughout the years to come. I've served as a board director for one year, planning programs, drafting policies, judging competitions and building partnerships with other institutions. Outside of SPJ-DC, I edit Street Sense, a small nonprofit newsroom focused on poverty and largely supported by volunteers.
Board of Directors – 3 Openings
April Bethea
April Bethea was appointed to the SPJ DC Pro chapter board in January to fill an unexpired director's term. She is a homepage producer at The Washington Post, which she joined in February 2016. She previously spent 11 years at The Charlotte Observer as a reporter, online producer and digital editor.
Bethea is a past chapter officer with the Charlotte Pro SPJ Chapter and a past chair of SPJ's diversity committee. She's also an alum of SPJ's Scripps Howard training and attended past national conferences as a diversity and Terry Harper fellow. She is also a member of the National Association of Black Journalists (and previously served as a chapter officer in Charlotte) and the Online News Association.
Dee Ann Divis
Dee Ann Divis is the editor of Inside Unmanned Systems magazine and the Washington correspondent for Inside GNSS magazine. Starting in journalism through a high school program at her hometown paper, she has written about all aspects of science and technology—in particular space, satellite navigation and the aerospace industry—for outlets including Aerospace Daily, United Press International, Jane's International Defense Review, the Los Angeles Times and the Aviation Week website. She joined UPI as science and technology editor, stepping up to also cover biodefense and terrorism after the 9/11 attacks. After spending a school year at the Massachusetts Institute of Technology as a Knight Science Journalism Fellow she returned to UPI to write about science and technology policy and biodefense. She joined the Washington Examiner shortly after its launch in 2005, rising to become assistant managing editor. In 2012 she received the Robert D.G. Lewis Watchdog Award from SPJ's Washington, D.C., Chapter for her freelance coverage of a proposal that would have overloaded GPS service across the United States. She won the chapter's Dateline award for Washington correspondent that year and again in 2013 and 2015. Her work has also been recognized by Military, Reporters and Editors and the Maryland-Delaware-DC Press Association.
Kathryn Foxhall
I have reported for more than 40 years in Washington, mostly for publications for health professionals. I have been alarmed to see intensification of rules forcing reporters to go through public information officers to speak to anyone in an agency. Those, along with the further obstructions those rules enable, as well as better known threats, have seriously eroded press freedom. The SPJ chapter in the nation's capital can be a major voice on this. I worked with SPJ on our letters to President Obama, including the one signed by 53 groups in 2015 and I was part of the delegation to the White House on the issue. I have served for three years on Chapter Board and two years as recording secretary.
2017 SPJ Hall of Fame/Dateline Awards information
ABC News Chief Global Affairs Correspondent Martha Raddatz, Washington Post columnist Gene Weingarten and RealClearPolitics White House correspondent Alexis Simendinger will be inducted as members of the Hall of Fame of the D.C. Pro Chapter, Society of Professional Journalists, June 13, 2017.
The criterion for membership in the Hall of Fame is simply this: strong journalism over at least 25 years in Washington.
The three inductees will speak at the chapter's annual Dateline Awards dinner in the ballroom of the National Press Club, 529 14th St. NW, Washington, D.C. Cocktails begin at 6:00 p.m., with dinner at 7:00 p.m.
On the same evening, the D.C. chapter's 2017 Distinguished Service Award will be presented to Lucy Dalglish, dean of the Philip Merrill College of Journalism at the University of Maryland. Dean Dalglish also will speak.
ABC's Martha Raddatz has made multiple reporting trips to the wars in Iraq and Afghanistan, and to the 1990s conflict in Bosnia. She reported exclusive details on the raid that killed Osama Bin Laden, and filed from Navy aircraft carriers during bombing missions against ISIS. She has hosted or co-hosted vice presidential and presidential debates, including the second Trump-Clinton face-off last year. Raddatz is co-anchor of This Week with George Stephanopoulos. She was ABC News White House correspondent during George W. Bush's second term.
Gene Weingarten, perhaps best known for writing the nationally syndicated humor column "Below the Beltway" for The Washington Post Magazine, also co-writes the daily comic strip "Barney & Clyde." Weingarten is the only person to win the Pulitzer Prize for Feature Writing twice: for "Pearls Before Breakfast," about classical violinist Joshua Bell playing in a Metro station before unheeding commuters; and for "Fatal Distraction," a shattering account of parents who accidentally kill their children by forgetting them in cars.
White House correspondent Alexis Simendinger is covering her fifth president, now for the influential website and poll aggregator RealClearPolitics. She previously reported on the White House, Congress and national affairs for National Journal and, before that, for the news and information publisher BNA. In 2008 during the George W. Bush administration, she won the Aldo Beckman award for sustained excellence in White House coverage, administered by the White House Correspondents Association. Simendinger is a regular panelist on PBS's Washington Week.
Lucy Dalglish began her career as a reporter for the Grand Forks Herald in North Dakota. After law school, she worked as a media attorney and then became executive director of the Reporters Committee for Freedom of the Press, which provides free legal support and advocacy to protect the First Amendment and freedom of information rights of journalists. After a dozen years as a national spokeswoman on those issues, she became dean of the 600-student Philip Merrill College of Journalism in 2012.
Also at the June 13 dinner, SPJ's D.C. Pro Chapter will present its annual Dateline Awards for excellence in local journalism.
Tickets for the dinner are now available for $95 for SPJ-DC Chapter members – with a members' early-bird rate of $90 — and $120 for non-chapter members.
Contact dinner co-chair Julie Asher — spjdcchapter@gmail.com (ATTN: Julie Asher) –
240-460-6612 — if you have ticketing questions or to make reservations.
News contact: Steve Taylor:  juxta747@gmail.com or 571-355-2536.
SDX Foundation of Washington, D.C. to Award $25,000 in Scholarships to 6 College Students
Awardees and their academic affiliations are:
Shira Stein, American University, has a very impressive resume. She is already working as a Washington correspondent for the Durango Herald.
Andrew Goudsward, George Washington University, is very dedicated to his work as the student life news editor for The Hatchet. He also interns for his hometown paper, the Asbury Park Press.
Jazmin Goodwin is a student at Howard University, where she has held leadership positions with the campus newspaper and has worked for the radio station. She has also written for USA Today's college vertical.
Reema Abuelrish,  George Mason University, is originally from Sudan. She is passionate about seeing more representation from Muslim women in newsrooms. She works for the campus TV station.
Stephanie Parr, the University of Maryland, volunteers for the Capital News Service. She also has an interest in photojournalism.
Bria Lloyd, George Mason University, wants to become a television news producer. She works for the campus TV station.
Foundation board members, Maura Judkis and Evelyn Hsu, arranged final interviews of the candidates and determined, on behalf of the board the level of scholarship support for each student.  For additional information, contact Maura Judkis at (202) 258-2651 (cell) or on Twitter: @MauraJudkis
Renew Chapter Dues for Member Rate on Dateline Dinner Tickets
You'll want to make sure you are current on your DC Pro Chapter dues to take advantage of the chapter member benefit of reduced prices on event registrations — in particular, the Dateline Awards and Hall of Fame dinner at the National Press Club on June 13.
Is your SPJ DC Pro Chapter membership up-to-date? According to the chapter bylaws, a chapter member in good standing is current on national SPJ ($75 per year) and DC Pro ($25 per year) dues.
If you're already current on your national dues, the difference in pricing for members and non-members for the dinner is about the cost of a whole year of membership in the chapter. Now's a good time to either join the DC Pro Chapter or renew your membership. Don't forget: $8.50 of your annual dues is donated to the chapter's SDX Foundation, which awards scholarships to undergraduates at area colleges and universities who aspire to careers in journalism.
To renew your membership and pay your dues online, visit: https://www.spj.org/joinapp-quick.asp
Be sure to indicate Washington, D.C., Pro Chapter and $25 annual dues, in addition to your national dues (there's a discount on national dues if you pay for three years at one time).
You won't want to miss out on the Dateline Awards and Hall of Fame dinner this year, at a great membership rate. We've held the Hall of Fame inductions in a dinner format for many years, and the National Press Club Ballroom has been the location for most of those years. Some ideas have bubbled up to try an alternate format to appeal to more people's schedules, so if the semi-formal setting of an evening starting with cocktails, followed by a celebration of great journalism over dinner and dessert appeals to you, don't miss this year's traditional annual journalism showcase event with long-time Washington journalists, Dateline Awards winners announced and introduction of this year's recipients of the annual SDX Foundation of Washington, D.C., journalism scholarships.
SPJ-DC, New York Times Host Ethics in Anonymity Panel

From left to right: SPJ-DC board member Alice Ollstein, The New York Times Chief White House Correspondent Peter Baker, POLITICO Editor Angela Greiling Keane and Los Angeles Times D.C. Bureau Chief Bob Drogin discuss the potential dangers of granting sources anonymity.  (Photo credit: Gideon Grudo)
Despite being anonymous, the fast flowing leaks coming out of the White House present what Los Angeles Times' Bob Drogin calls journalism's "glory days."
It "makes journalism very satisfying at this point," Drogin—deputy bureau chief of the LA Times D.C. bureau—said April 19, sitting on a panel discussing the ethics surrounding anonymous sources. Joining him on the panel were New York Times Chief White House Correspondent Peter Baker and POLITICO Editor Angela Greiling Keane. Moderating was SPJ-DC board member and Talking Points Memo National Political Reporter Alice Ollstein.
Greiling Keane said she'll only approve anonymous sources if it's "worth it" because if the quote itself doesn't carry enough weight to substantiate protecting a source, "it's useless to a reader." But anonymous sources are certainly substantial to journalism, Greiling Keane agreed, remembering a trucker handled "Turkey" who provided her with "great information" and who "kept coming through with information and backed it up with documents" for her during her time with Bloomberg.
When sources don't want to be named, it's important to explain to the reader why, but challenging to figure out just how much context to provide, the panel agreed. Writing a source didn't want to be named because they're not authorized to do so "takes half an inch," Drogin told the three dozen attendees of the sold out event, and all a reporter may want to do is explain the source didn't want to be named because they're "craven." In that sense, Baker added, "it's one thing to obscure" to reasoning behind anonymity, "it's another to be deceptive" to readers about sources who may just want to lie about things and not have their names attached to lies. This  becomes especially relevant during off-the-record briefings, which are problematic by their very nature. One way to battle an administration which uses such tactics is to boycott briefings unless they're on-the-record, but that would take "collective action" which the panel agreed isn't realistic. Baker added the "casual anonymity" of everyday journalism must be undone.
The panel was held at The New York Times DC bureau in downtown D.C., co-sponsored by the paper and SPJ-DC.
–Gideon Grudo
Call for judges
SPJ needs volunteers to judge the Dateline Awards entries. SPJ-DC members who volunteer will judge entries from San Diego.
If interested, contact Joyce Wang: yuting.wang07@gmail.com
Traveling? The Solutions Journalism Network is offering small grants to support your work.
Did you know the Solutions Journalism Network offers small grants to freelance journalists who have taken an SJN in-person workshop? SJN recognizes that solutions stories sometimes involve looking outside of your own community to report on a solution that's happening elsewhere. These grants (max $625 per individual) might help you travel there, so you can then bring the knowledge of what's working back to your community. For more info, go here; to apply, go here.
(This information is being provided as a courtesy to help SPJ members identify possible sources of funding.)
SPJers go to North Carolina for Region 2 conference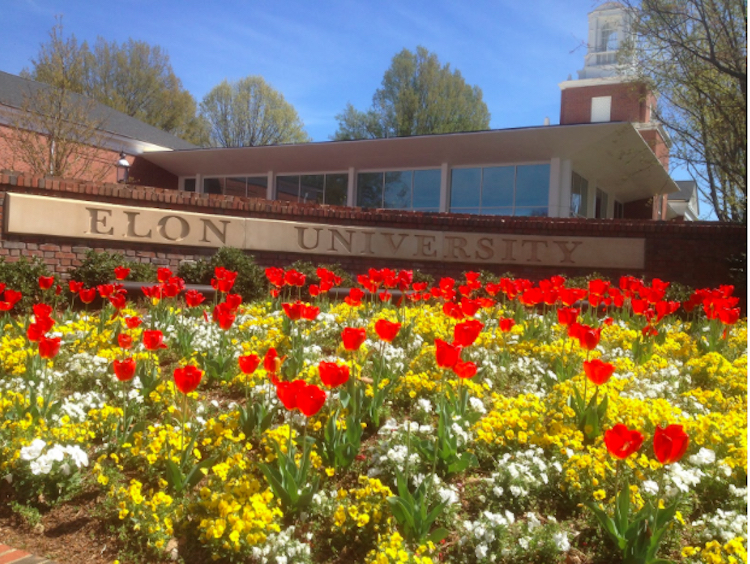 (Photo credit: SPJ Region 2 Director Andy Schotz)
Elon University in North Carolina put on a great conference for SPJers on April 7 and 8.
We had about 80 people, including some who attended just for the Mark of Excellence Awards luncheon.
For the first time that I can remember, people had a choice of four different sessions in some time slots. It was all good stuff — Using Mobile Apps in Reporting, Muslims and Arabs Through a Western Media Lens, The Sports Beat in the Age of In-House Media Outlets, Google News Lab on How to Use Fusion Tables, Requesting Public Records: Tips and Issues and more.
Conference co-organizers Colin Donohue and Anthony Hatcher did an outstanding job in planning interesting, helpful sessions on a range of topics. They hit on SPJ core missions of ethics, FOI and diversity, with plenty of useful ideas and tips for doing better journalism.
Hatcher's plenary session on Fake News, Media Literacy & Fact Checking was excellent. Paul Fletcher led a SPJ Ethics Adventure that elicited provocative debate. There were résumé, portfolio and reel critiques.
Ahmed Fadaam gave a fascinating keynote speech about his journey from artist to translator to journalist in his home country of Iraq during the war. He told us about receiving death threats that forced him and his family to flee the country. His story about landing at Elon U. was great.
During our Mark of Excellence Awards luncheon, we gave out dozens of awards to winners and finalists. It was exciting to see students from 14 schools in Region 2 share in the honors. That might be a record.
Results are posted on the Region 2 blog: http://blogs.spjnetwork.org/region2/2017/04/12/region-2s-mark-of-excellence-winnersfinalists.
For the first time in a while, the regional conference included a silent auction. We raised about $500 for the Sigma Delta Chi Foundation through several bidding wars, especially for CNN gear.
The Region 2 conference likely will come back north in 2018, possibly to Maryland.
In the meantime, it's time to focus on this year's Excellence in Journalism conference Sept. 7 to 9 in Anaheim. Details are at http://excellenceinjournalism.org.
— Andy Schotz
Region 2 director
SPJ-DC Leadership
President: Kathy Burns
Vice President & Program Chair: Jonathan Make
Treasurer: Amy Fickling
Recording Secretary: Kathryn Foxhall
Immediate Past President: Julie Asher
Directors
Ex-Officio
Sue Kopen Katcef – SPJ Vice President for Campus Chapter Affairs
Andy Schotz – SPJ Region 2 Director
Other Officials of Note
Stephenie Overman – Freelance group chair
Joe Starrs – Local student liaison committee chair
Steve Taylor – HOF nominations committee chair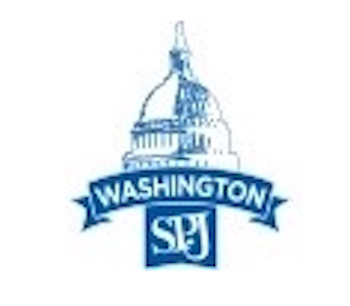 Webmaster and Newsletter Editor: Elizabeth Grisham
Deadline for submitting copy for next newsletter: May 16
Email copy to Newsletter Editor, Elizabeth Grisham at: egrishamspj@gmail.com